Milka Is Looking for Outstanding Students to Honor!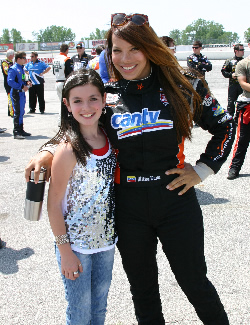 Milka, through her popular educational outreach Milka Way, works very hard to motivate and inspire children and students to achieve academic excellence and aim for the stars!
Milka loves to honor children and students that have received awards and recognition.
If you visit the "Academic Excellence" section on the Milka Way website at http://www.milkaway.com you will see previous honorees Ana, Blake and Julio – and our most recent honoree Megan.
Milka first met Megan Chmeil when she did a "Milka Way" visit at Megan's school - Temperance Road Elementary School - when she raced at Toledo Speedway last year. Megan had the honor of singing the anthem at Milka's race this year at Toledo Speedway.
With the school year coming to a close Milka would like to take this opportunity to honor those that have achieved this year!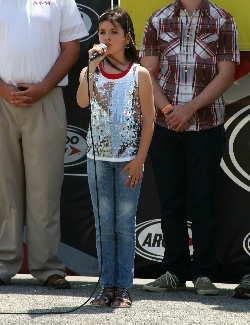 If you would like to nominate someone to be honored on http://www.milkaway.com please send the information below to hcapehart@hotmail.com:
1. Send image(s) of the child/student that might also display their award or achievement.
2. Provide the full name of the child/student.
3. Describe the particular award/achievement and any and all pertinent details.
4. Include a contact name, phone number and/or email address so that we may contact you.
We look forward to hearing from you!
Team Milka Duno